It all begins with an idea. Maybe it's time for a change. Maybe the kids have moved out and you want to downsize. Or maybe you just want to free up some money for retirement. Whatever it is, who you choose to represent you and your property makes all the difference.
We approach every sale as a unique opportunity to work with people and help them to transform their lives. With an emphasis on premium marketing and advertising techniques, we promote your property in the most effective way that ensures you sell your property for absolute top dollar and as quickly as possible.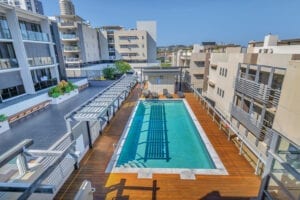 Our approach to marketing your property
Here at Elanora Realty, we've simplified the selling process by putting together a high-quality marketing package, which is designed to achieve the absolute highest sale price in the shortest time possible.
1. Online Advertising. With over 15 million buyers visiting realestate.com.au and domain.com.au every month, these websites are an essential place to market your property. We advertise your property on both websites – but not only that, we also use our own property portal website and social media pages (including Facebook) to reach thousands more potential buyers.
2. Photography & Videography. In such a competitive real estate market, it's important that your property stands out from the rest. That's why we use high-quality professional photography to highlight all of your property's best features, which increases buyer enquiry. We also take it one step further, by creating a tailor-made professional video, complete with drone footage and commentary to give your property that extra wow factor!
3. Strategy. The key to any successful property sale is a good strategy. Our marketing strategy has been carefully designed to increase buyer competition and encourage better offers. Because when your selling, you want to be in a position where you have multiple offers on your property. That's what will drive your property's price up to its highest point – and that's what we'll help you achieve!

P.O. Box 905
Elanora, QLD, 4221